Northwest Commander Renee's Keeper24004
Keeper was brought into this world through the strength of his incredible dam, Northwest Nicholas' Foxie Renee
Unfortunately we lost Renee in the process. We now have the pleasure of introducing Keeper to the wonderful
family and friends (both human and animal) that make up the Northwest Clydesdale Farm.
Here is an example of our initial introduction. Now the challenge will be to help him learn he is an equine, not a canine or person.
Oh well, we have to start somewhere.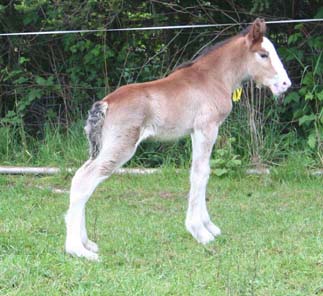 4 days old



Keeper's new friend, Ebnet's Stetson James (DOB: 6-17-06)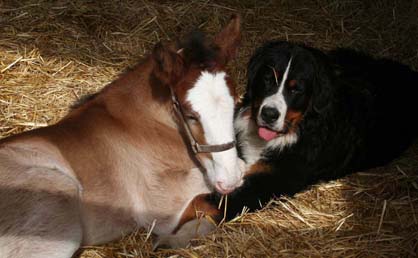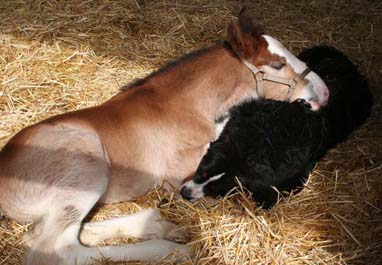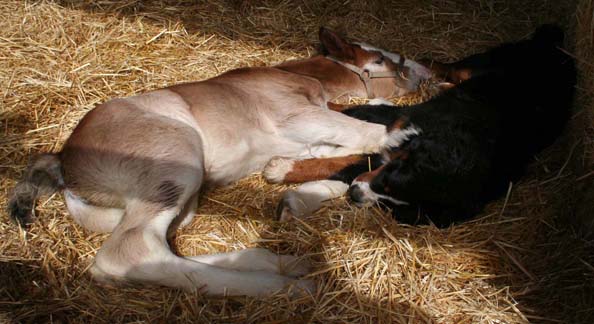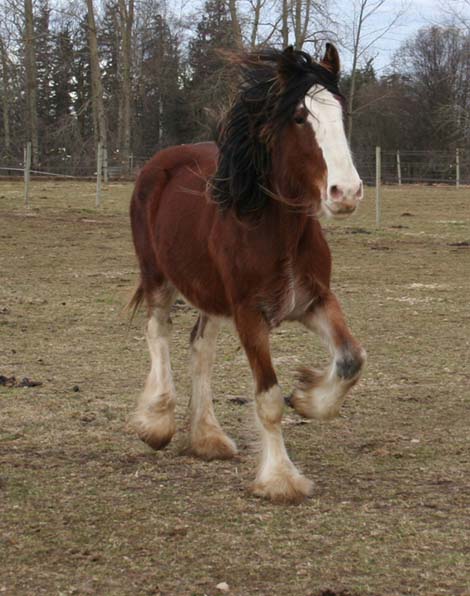 March 2009 (Au Natural)

Sire: Armbro Commander [CAN] M33838
Dam: Northwest Nicholas' Foxie Renee 13703
Bred by Edwin Henken
Owned by Monica Henken
Foaled May 15, 2007
Gelding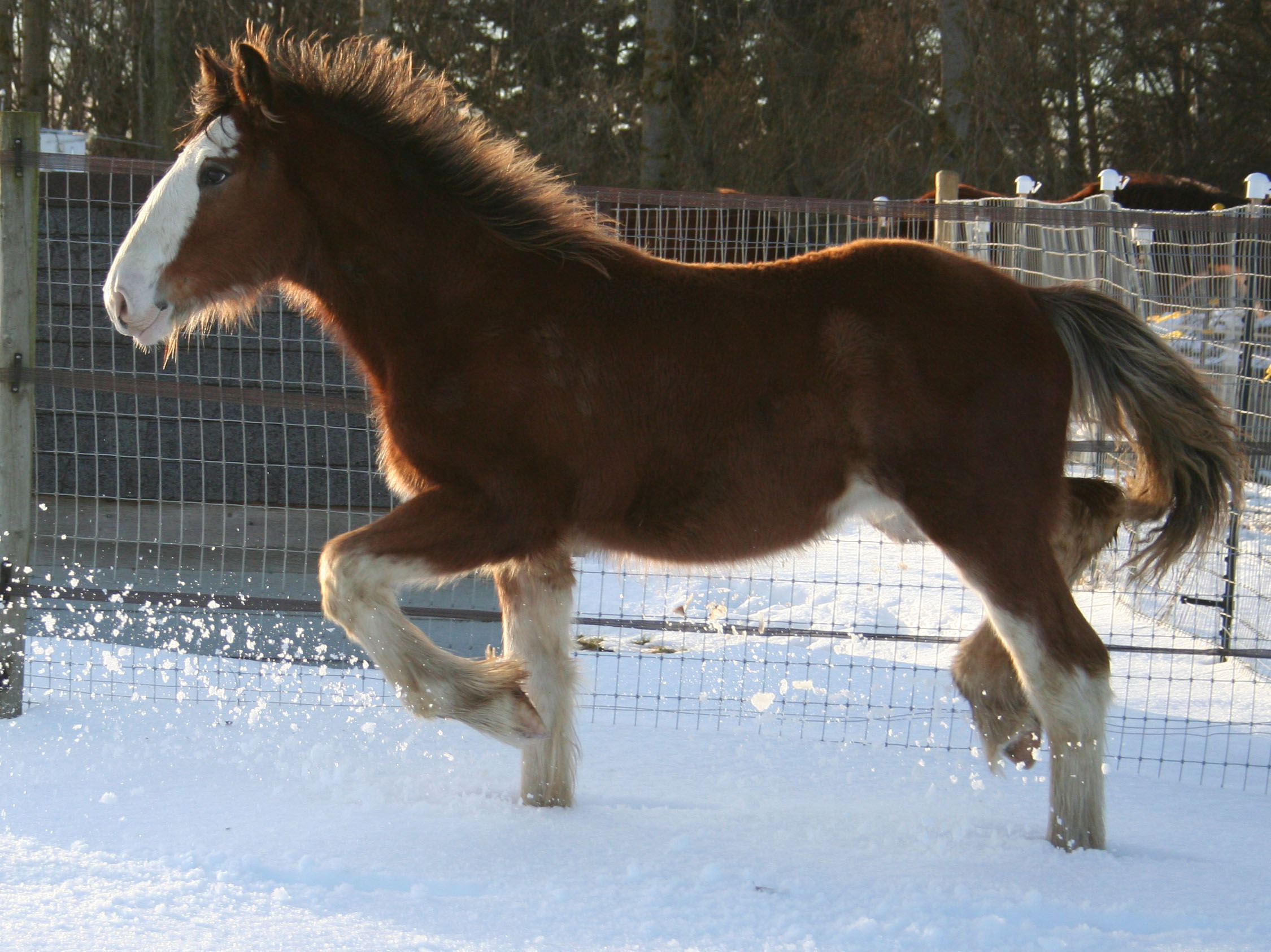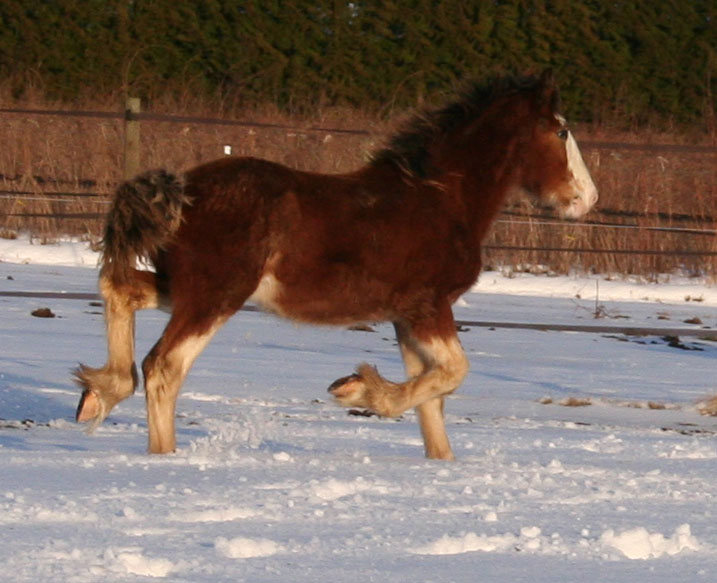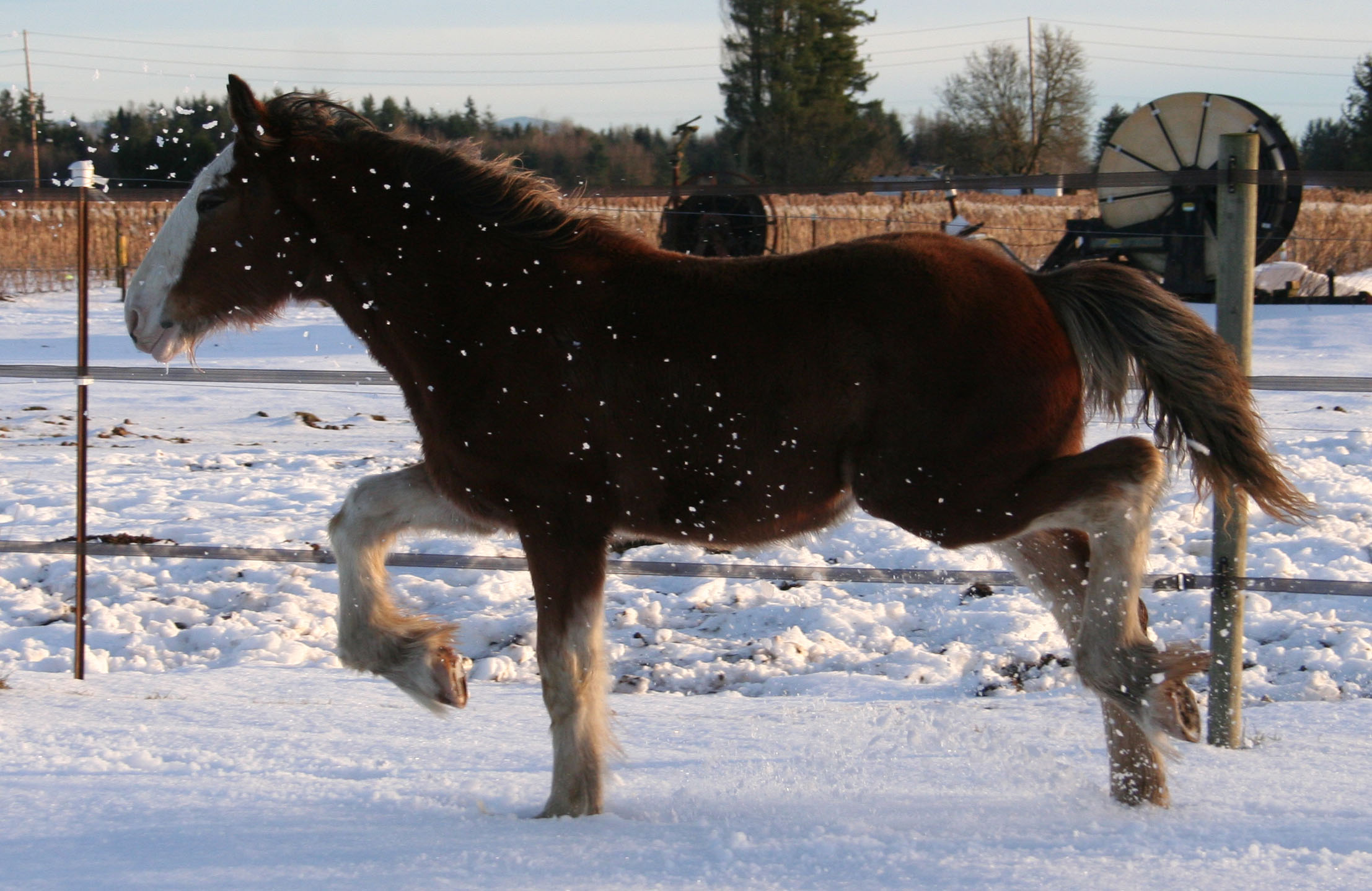 Sire:Jonesway Leonidas 23598
Dam:Armageddon's Mistress Davita (Ellie) 19885
Bred and Owned by Edwin and Monica Henken
Foaled June 15, 2013
Gelding
2013 - First Place Foal, Grand Champion Stallion, Best American Bred Stallion (Western Regional Clydesdale Show)
In Memory of...

Northwest Arrow's Apollo 17676
1997 - 2011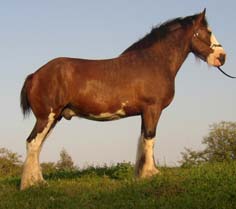 2005 Photos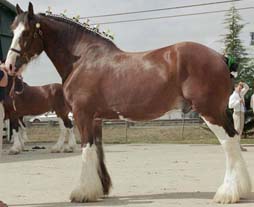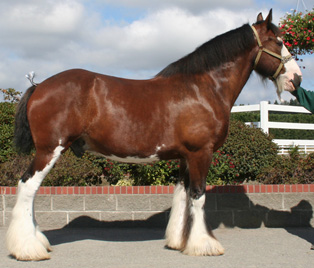 August 2010

Sire: Northwest Glenord's U.R. Arrow 14858
Dam: Northwest Arrow's Yvonne 16676
Bred and Owned by Edwin and Monica Henken
Foaled April 1997
Gelding
---